On the Longest Day of the Year, Achieve All of Your Food Goals
It's here, folks — the season in which everything is a little bit brighter, life is a little bit breezier and the days are a little bit lighter. And to celebrate today's extended hours of sunlight (woo-hoo!), we suggest you make some recipes that are just as festive as you feel today. These dishes are what your taste buds (and Instagram) were made for. And yes, we're totally on board with a day that starts with a sundae and ends with shortcake.
Banana Ice Cream Sundae (above)
It's not every day that we'd suggest eating ice cream for breakfast, but: A) This isn't ice cream, it's one-ingredient banana "nice" cream. B) It's dressed up with all the good-for-you toppings you might put on yogurt (like berries and nuts). And C) if you can't eat dessert for breakfast on the first day of summer, when can you?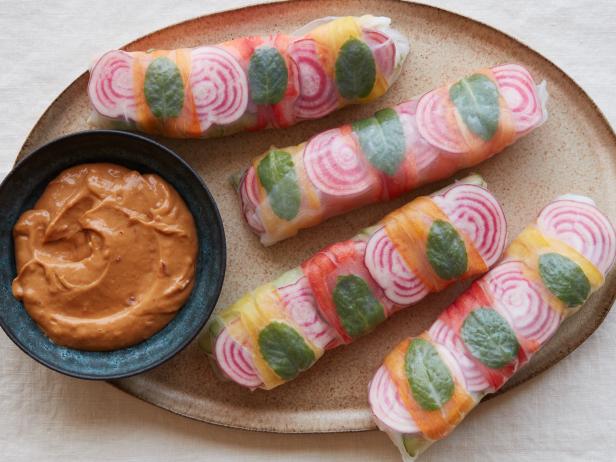 Colorful Summer Rolls With Peanut Dipping Sauce
For lunch, make the happiest wraps we know. Translucent rice paper puts a rainbow of fresh ingredients (like candy cane beets, mint and peppers) on display.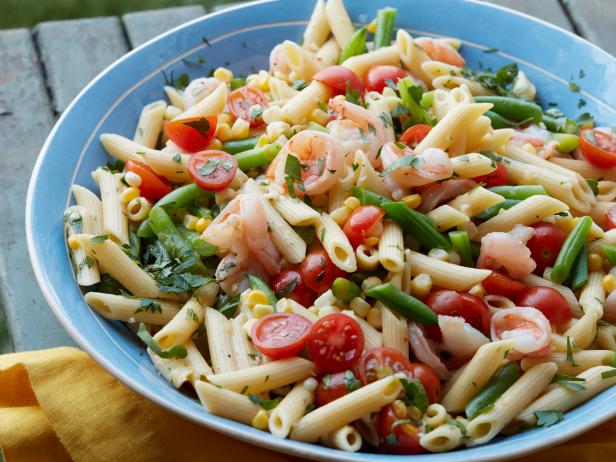 Shrimp Scampi Pasta Salad
This bright and beautiful dish is proof that scampi can be a dish best served cold. And start celebrating summer's bounty with crisp green beans, juicy tomatoes and sweet corn.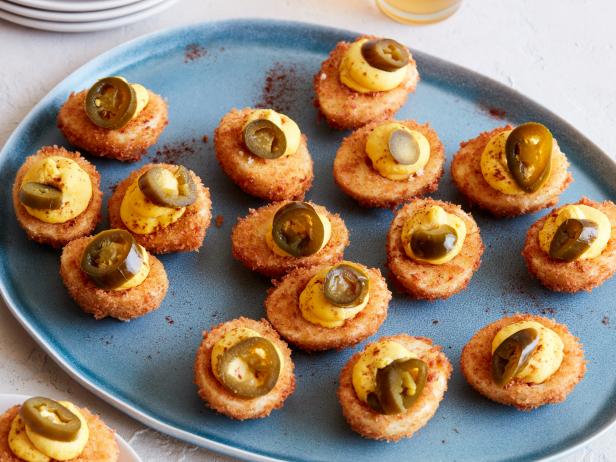 Fried Deviled Eggs
This twist on a classic is reason enough to throw a last-minute summer solstice shindig. Coated in panko and fried, the egg whites become crunchy and addictive — much more than just a vehicle for the creamy, yolky center.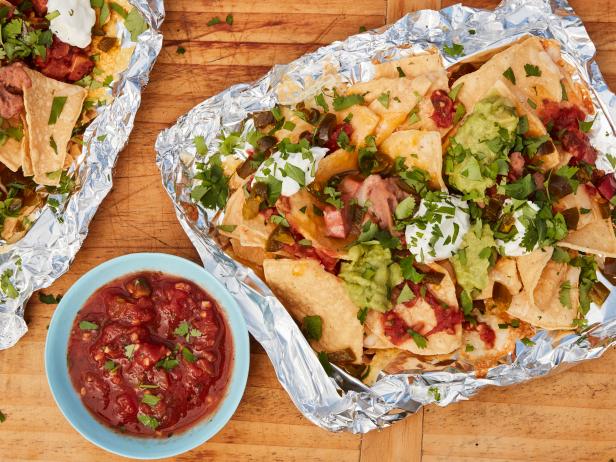 Grilled Loaded Nachos
If you've waited for today to fire up the grill for the first time, make its debut a memorable one. Warmed on the grill, nachos (loaded with chorizo, refried beans and cheese) come out melty, smoky and perfectly crisp.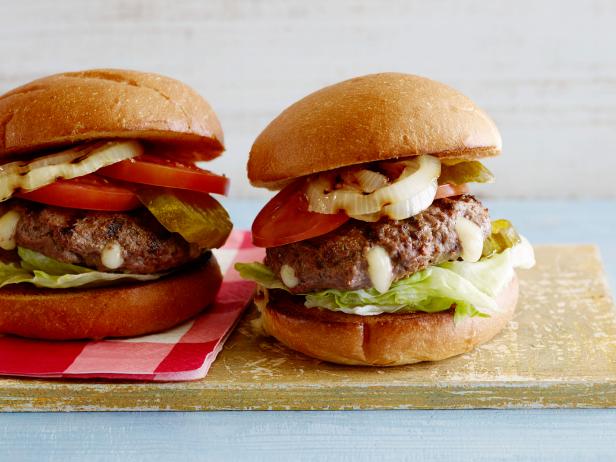 Cheese-Stuffed Burgers
Of course, we certainly suggest you make room on your grill for some burgers too. Trisha Yearwood's are stuffed with whatever cheese you like (Blue cheese! Mozzarella! Pimiento!).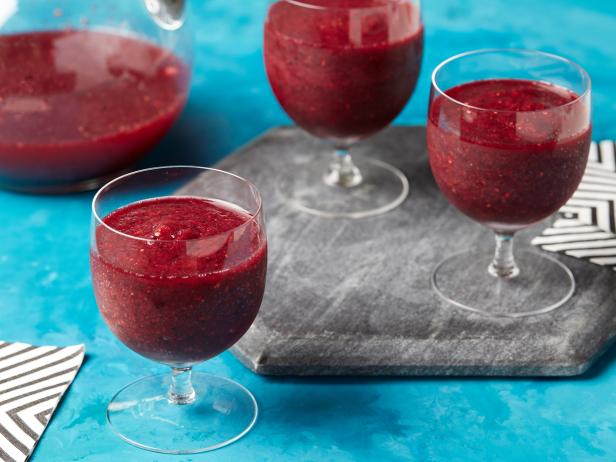 Sangria Slushie
Pour a bottle of wine into ice cube trays and freeze in the morning; by dinnertime you can whirl the cubes in a blender with brandy, orange-flavored liqueur and berries. It's a delicious party trick you'll pull out every weekend this season.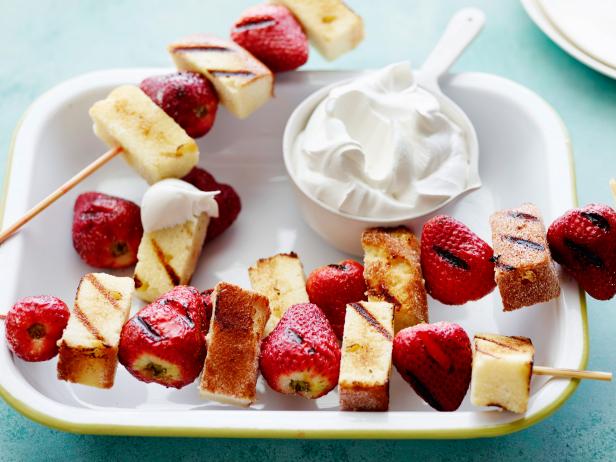 Strawberry Shortcake Skewers
And because it will still be light out once dessert-time rolls around, fire up the grill again. Charred berries and pound cake take a traditional sweet treat to a whole 'nother level.
The sun's not going down any time soon — use the extra daylight to make one of these off-the-charts summer dishes.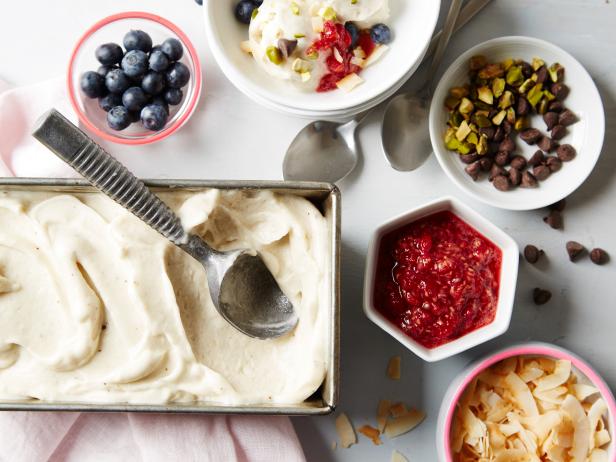 Lauren PiroFood Network FeedJune 21, 2017