Starbucks Is Now Topping Coffee with Beef Jerky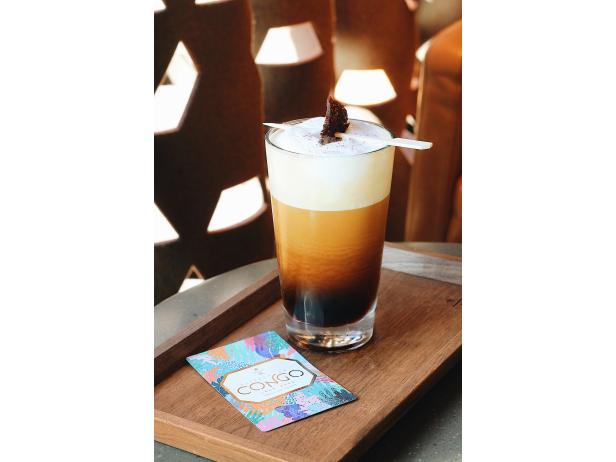 Here's one for your bulging "What Will Starbucks Think of Next?" file, which I can only assume you're all keeping. Enter: Coffee with a beef jerky twist.
The coffee chain recently introduced a Pepper Nitro with a Jerky Twist specialty beverage to highlight its Starbucks Reserve Eastern D.R. Congo Lake Kivu coffee and ongoing efforts to source small-lot coffee from around the world, including from the eastern region of Democratic Republic of Congo.
The drink, which is available only for a limited time at Starbucks' experimental Seattle Reserve Roastery and Tasting Room, features Congo coffee, which is freshly ground and slowly cold-brew steeped. It is served draft-style via a nitro tap and then imbued with malted fennel black pepper syrup, giving it a flavor that the chain describes as at once savory and sweet. Finally honey cold foam is layered atop the drink and the whole shebang is sprinkled with "cracked pink peppercorn" and — heaven help us — crowned with a "bamboo skewer of natural beef jerky made with grass-fed beef," according to the company.
"Our inspiration was centered around the characteristics of the Congo coffee. The sweet and herbal spice notes naturally paired well with savory ingredients," Raegan Powell, who was on the Starbucks R&D team that created the inarguably unusual meaty coffee drink, said in a release. "With the first sip, you get a hint of the honey cold foam and the aroma of the pink ground peppercorn. The real surprise is the salty savoriness of the jerky garnish, an exciting complement to the smooth and sweet finish of the nitro cold brew experience."
What's next? A multicolored fruity-sweet frozen creamy drink named after a mythical animal? Oh … wait.
Photo courtesy of Starbucks
Here's one for your bulging "What Will Starbucks Think of Next?" file: Coffee with a beef jerky twist.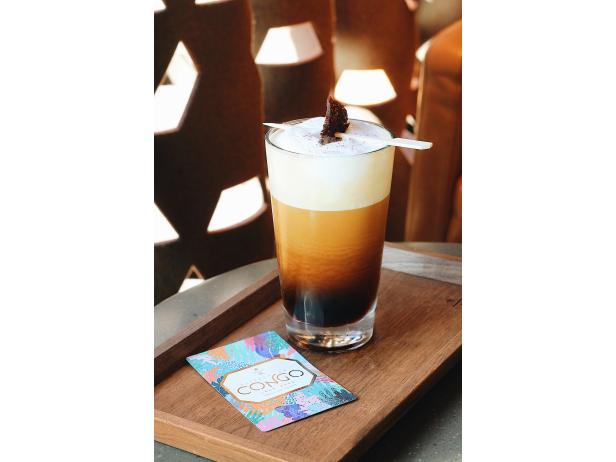 Amy ReiterFood Network FeedAugust 25, 2017