What to Watch: A Family Showdown on Triple G and Guest Judge Tiffani Thiessen on Food Network Star
On Saturday morning, the co-hosts on The Kitchen are whipping up some summer grilling recipes and sharing creative ways to stay cool in the heat. Then, Tiffani Thiessen is cooking for some of her friends and co-stars and Tia Mowry is cooking with YouTube star Lily Singh, making spicy dishes inspired by Los Angeles. On Sunday morning, Ina Garten is making pro-level chocolate desserts and later, Ayesha Curry is starting new food traditions with her family.
On Sunday evening, a family of chefs enters Flavortown to battle it out and see who has the best cooking chops, and on Food Network Star, the remaining finalists host a summer social gathering in a crowded park.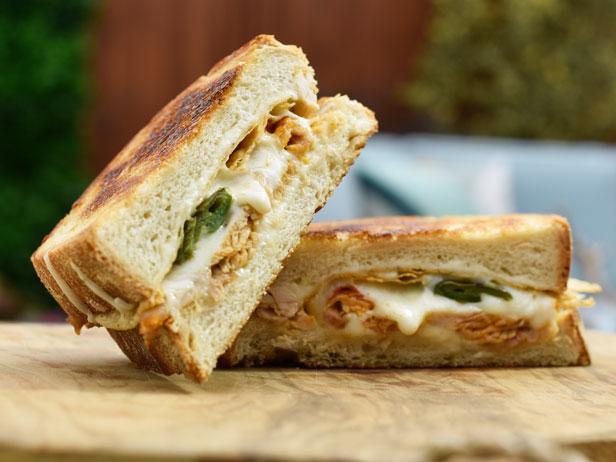 The Kitchen: Grillin' and Chillin' – Saturday, July 8 at 11a|10c
Marcela Valladolid kicks off a triple-threat meal with her Grilled Adobo-Rubbed Chicken, and then Jeff Mauro and Geoffrey Zakarian use the leftovers to make a Chicken Jalapeno Popper Melt (pictured) and Chicken Nicoise Salad. Jeff and Sunny Anderson show how to infuse fruit with cocktail flavors, and Scott Clifton, star of The Bold and the Beautiful, stops by to help Sunny make her Nunya Business Fruity Clafoutis. Chill out while grilling out with creative ways to stay cool in the summer heat, and learn how to make a DIY gin and tonic bar.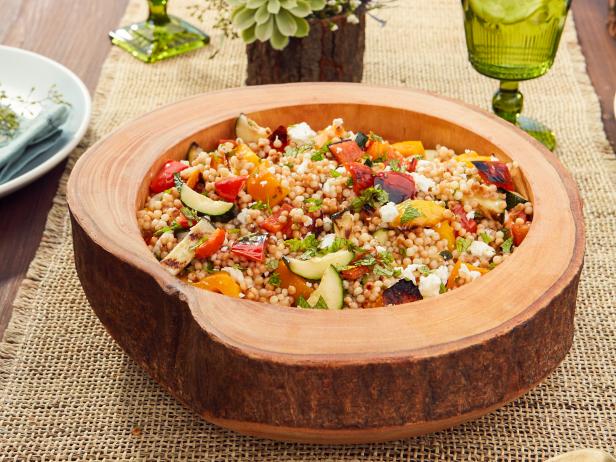 Dinner at Tiffani's: A Rustic Luncheon – Saturday, July 8 at 12:30|11:30c
Tiffani creates a rustic and flavorful menu for her friends Matt Bomer and Tim DeKay. Her Miso Honey Salmon smoked on the grill pairs perfectly with her Grilled Vegetable Couscous Salad (pictured). Then, Tiffani shakes things up with a Blackberry Mint Mule and her Cardamom Nectarine Galette with Coconut Whipped Cream ends the meal on a sweet high note.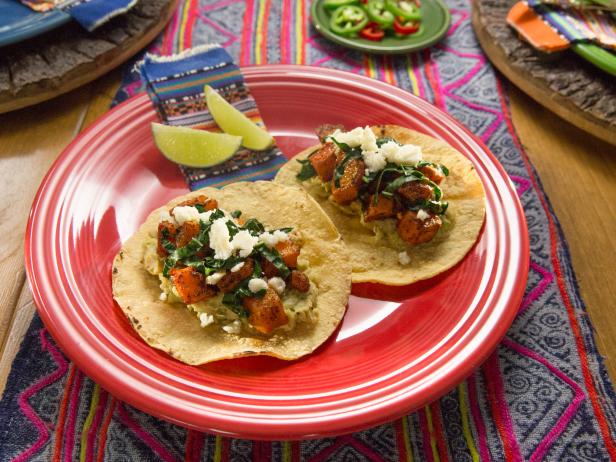 Tia Mowry at Home: Spicy L.A. – Sunday July 9 at 10a|9c
Tia and her husband, Cory, are hitting the streets of Los Angeles for a spicy adventure. Then, Tia hooks up her friend Lilly Singh back at home. Tia makes two sets of tacos, vegetarian Roasted Butternut Squash Tacos with Avocado Hummus (pictured) for Lilly and Blackened Fish Tacos with Avocado Slaw for herself. For dessert, Orange Cardamom Churros served with some Spicy Hot Chocolate.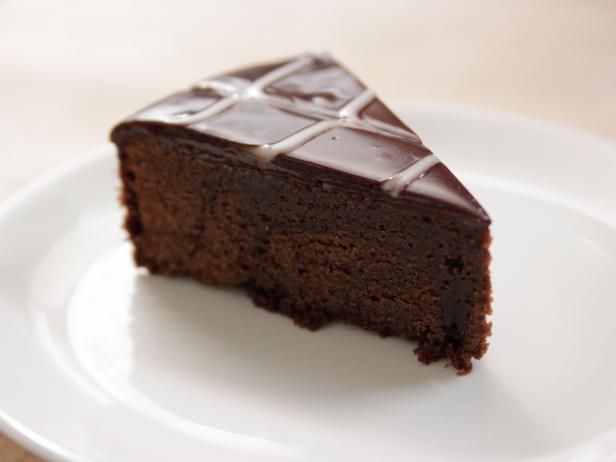 Barefoot Contessa: Cook Like a Pro: Chocolate – Sunday, July 9 at 11a|10c
Ina shares professional tips for chocolate, starting with an off-the-scale delicious Chocolate Ganache Cake (pictured), complete with a chevron frosting tutorial. Then, Chocolate Creme Brulee is taken to dazzling new dessert heights and Ina shows her tricks to tempering chocolate for Peanut Rocky Road Bark. Beyond-decadent Frozen Hot Chocolate completes the line-up.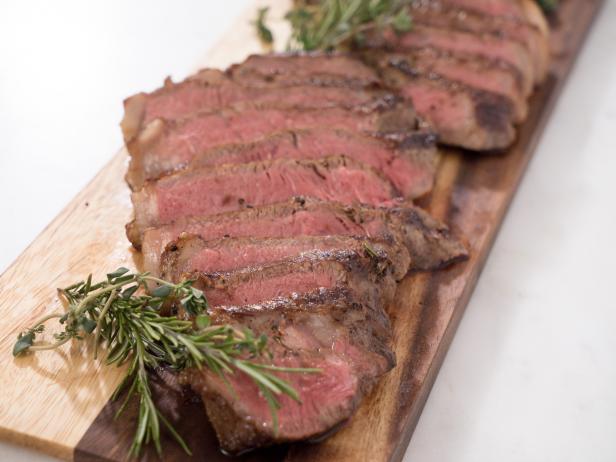 Ayesha's Home Kitchen: New Traditions – Sunday, July 9 at 12:30|11:30c
Traditions are big in Ayesha's house, and she wants to start some new food traditions in honor of her family's move to the West Coast. Ayesha gears up for the day by making PB and J French Toast with Strawberry Compote with her sister, Maria, and a Healthy Green Smoothie for her husband, Stephen. Then, she makes her show-stopping Easy Pan Steaks (pictured) and Pasta Primavera and shares the time-saving secret to her Cast-Iron "Fruit Cake."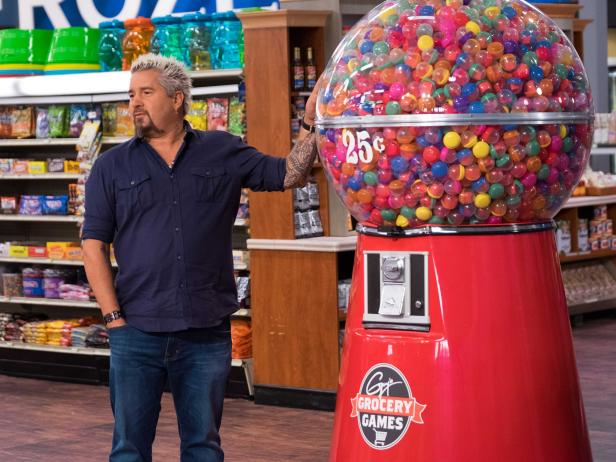 Guy's Grocery Games: All in the Family – Sunday, July 9 at 8|7c
Guy Fieri invites a family of four chefs to go head-to-head in a fun-filled face-off for big bucks and bragging rights! First, the family members are forced to make a hot lunch using only five pounds of ingredients. Next, family members serve up their best noodle dish using the goofy ingredients they get from a gumball machine. Finally, it's kin against kin as the last two chefs make their family favorite dish using ingredients from either the odd- or even-numbered aisles.


Food Network Star: Summer Party Playoffs – Sunday, July 9 at 9|8c
It's halfway through the competition, so it's time for midterms! Each of the remaining seven finalists must make their best potato dish and overcome the one thing in the competition that has been holding them back. Then it's time to celebrate summer with Tiffani Thiessen, who helps Giada De Laurentiis and Bobby Flay judge the finalists' efforts as they each host a summer social gathering for a crowd of people in a park.
Get all the details on the upcoming premieres this weekend on Food Network.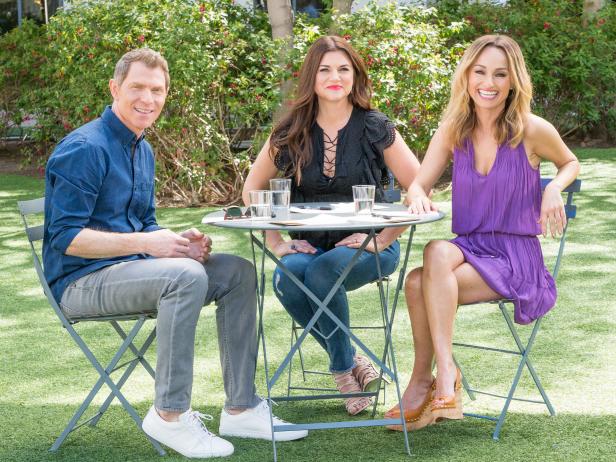 Joel RaneriFood Network FeedJuly 8, 2017