12 Ways to Enjoy Strawberries All Summer Long
Summer means tons of fresh fruits and vegetables showing up at the grocery stores and farmers markets, but if we're totally honest, strawberries make us giddy for the season and gets our creative cooking juices flowing. While frozen strawberries keep our cravings at bay throughout the year, there are some things that are just better with super-sweet fresh strawberries. Take a look at some tasty ways to get your fill while strawberries are in season.
Strawberry-Stuffed Cupcakes (pictured above)
They look like standard cupcakes from the outside, but take a bite and you'll be surprised with a mouthful of strawberry baked right in!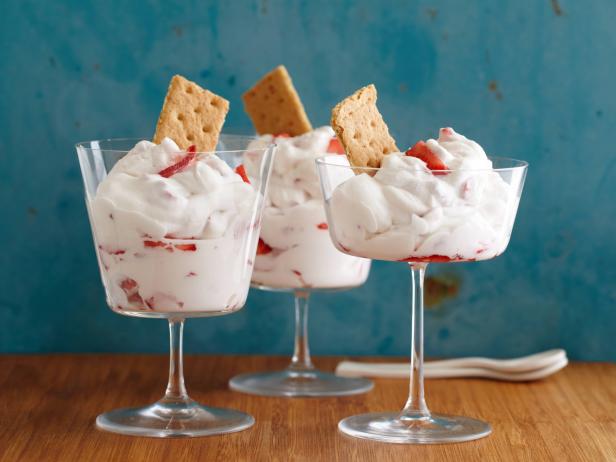 Strawberry Fool
Quite possibly the easiest recipe of them all, strawberry fool is essentially just strawberries and whipped cream, mixed together. Sunny Anderson brings out the natural sweetness of strawberries by macerating them with some orange juice and a bit of sugar before folding them into homemade whipped cream.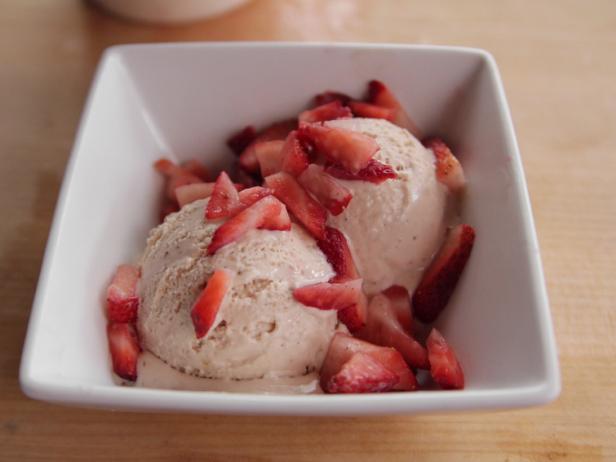 Strawberry Ice Cream
Pre-packaged strawberry ice cream is a far cry from the fresh stuff. Break out the ice cream maker and find out what you've been missing.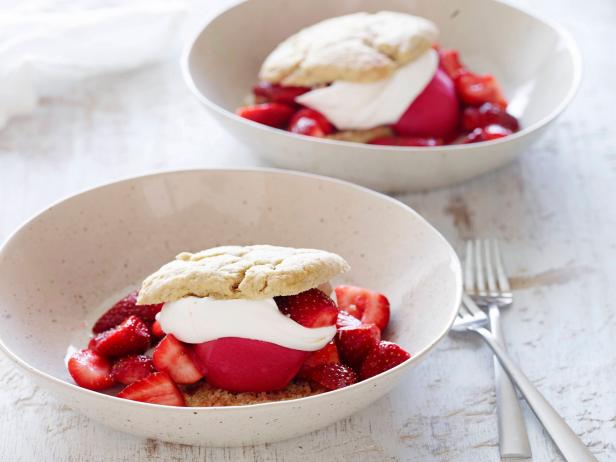 Strawberry Shortcake
Depending on where you grew up, shortcake can either mean a biscuit or cake-like dessert topped with whipped cream and strawberries. This variety is the biscuit-type and makes for picture-perfect individual servings.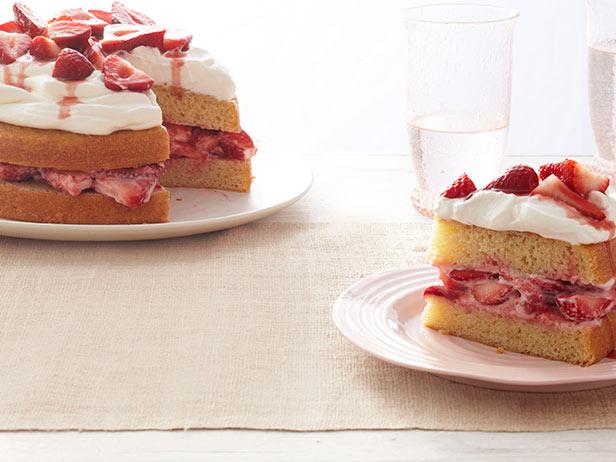 Strawberry Shortcake
The cakey variety of shortcake is perfect for those who love cake but don't love a thick, heavy layer of frosting.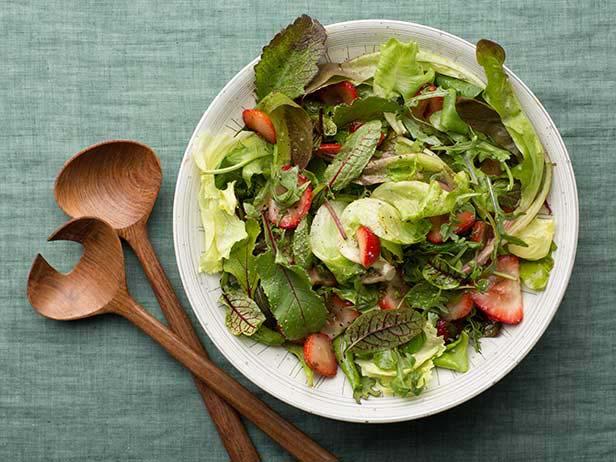 Green Salad with Strawberry Balsamic Vinaigrette
This healthy side salad gets a sweet kick from strawberry jam in the dressing and fresh strawberries tossed right into the mix. Add in some grilled chicken to make it a light meal.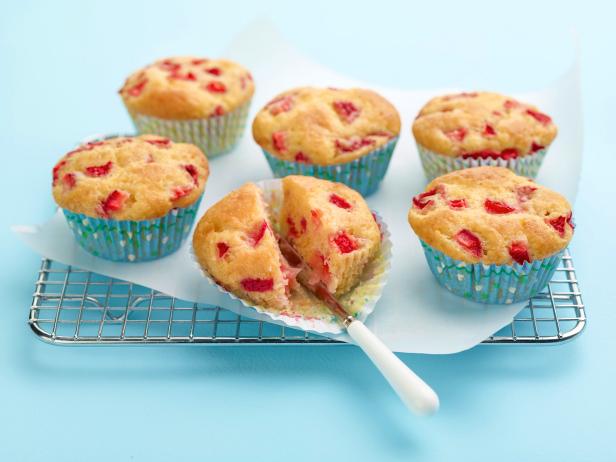 Strawberry Muffins
No one can justify skipping breakfast when it tastes this good and takes less than an hour to have a fresh batch out of the oven.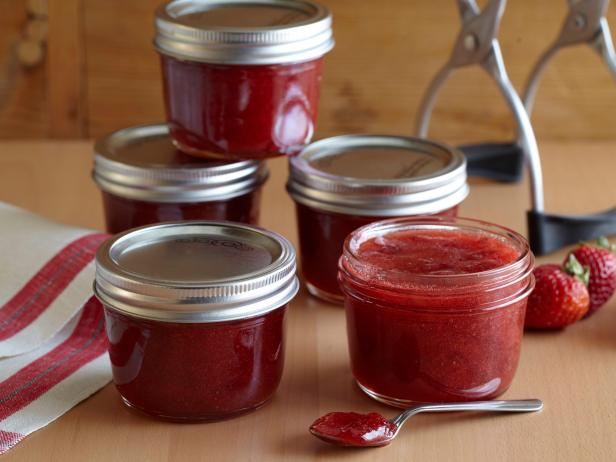 Strawberry Jam
The ultimate way to preserve the flavor of fresh strawberries? With preserves! Stock your pantry with strawberry jam and reap the benefits all winter long.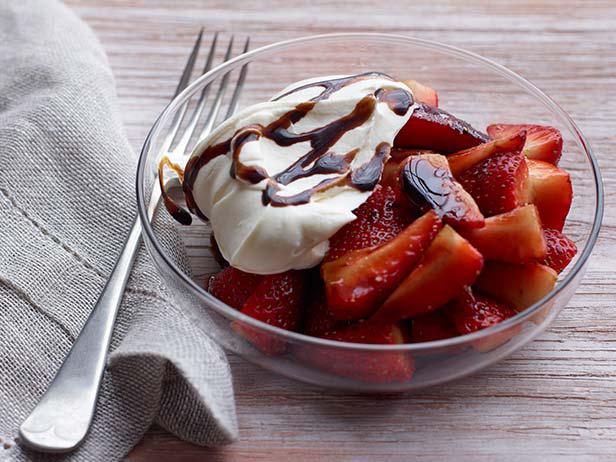 Balsamic Strawberries
Boil balsamic vinegar with some honey to dress up fresh strawberries for a light dessert that's not overly sweet but still satisfies your after-dinner craving. Mascarpone whipped cream makes this super simple dessert dinner party-worthy.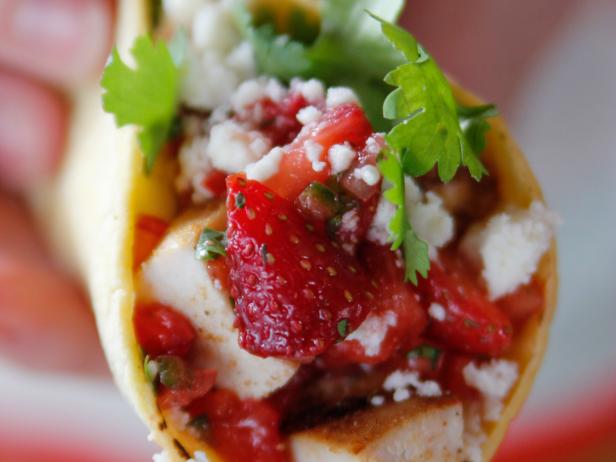 Chicken Tacos with Strawberry Salsa
Taco Tuesday just got better. This summer edition of everyone's favorite Tuesday treat features marinated and grilled chicken topped with fresh strawberry salsa.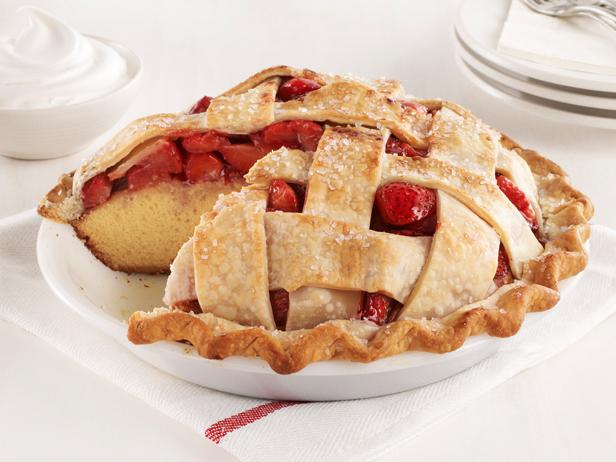 Strawberry Pie Cake
Get the best of two classic desserts with one simple mashup. This strawberry-filled dessert is a breeze to make thanks to store-bought cake mix and refrigerated pie dough.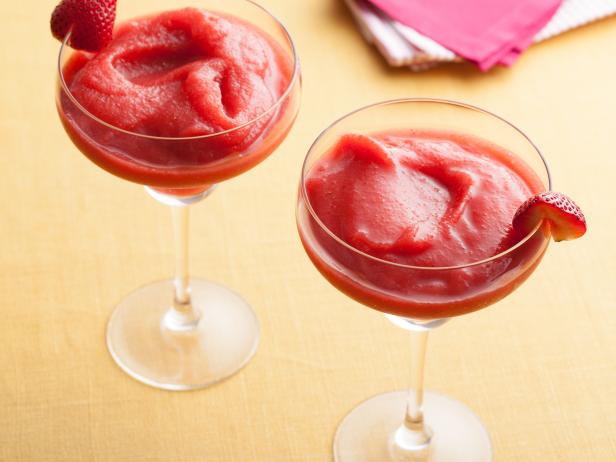 Strawberry Orange Daiquiri
No summer party is complete without a beverage, and you're only four ingredients away from this tropical daiquiri.
Strawberries rule summer and we've got the recipes for your every craving.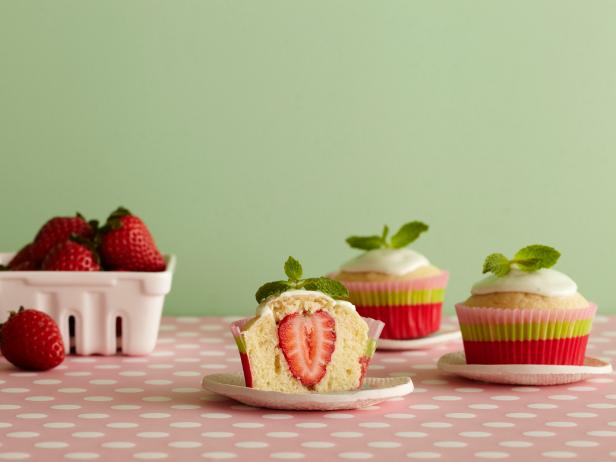 Julie HinesFood Network FeedJune 22, 2017