8 No-Churn Ice Creams That are Totally Doable
Homemade ice cream is often thought of as a luxury dessert, something you make for a special occasion or right at the beginning of summer. The end product is amazing, but it's such a process. If you own an ice cream maker (no judgement if you don't – they're only useful for making ice cream and the occasional frose, and who needs an extra piece of equipment lying around?), you have to start freezing the parts and prepping the ice cream base long before you can ever tuck into the end product. Enter no-churn ice cream. It's totally doable as a weekend project or any time you have a few hours for ice cream to set up in the freezer.
The trick to smooth no-churn ice cream is folding whipped heavy cream into sweetened condensed milk (sorry friends, this is ice cream not salad). Then freeze the ice cream for a few hours and add any mix-ins when it's at the consistency of soft serve, so they don't all end up at the bottom of the ice cream. Freeze for another few hours until solid and scoopable and amazingly delicious.
Homemade is so much better than the store-bought stuff, and with recipes this easy, from-scratch ice cream will become part of your summer repertoire.
Strawberry Cheesecake Ice Cream (pictured above)
Fresh strawberry syrup and little bites of cheesecake are swirled into a cream cheese ice cream based, which makes for an indulgent summertime treat.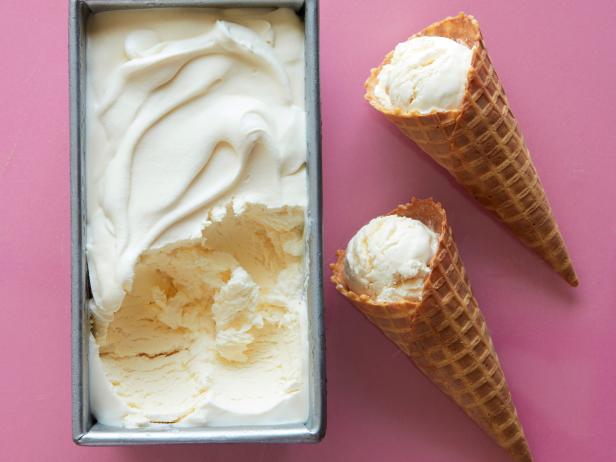 Vanilla Ice Cream
Four simple ingredients are all it takes to make the most classic ice cream flavor. Swap in vanilla powder or scrape the seeds from a vanilla pod for the iconic spotted look. Vanilla ice cream is a perfect blank canvas for mix-ins: try adding crushed gingersnaps or another variety cookies for even more fun.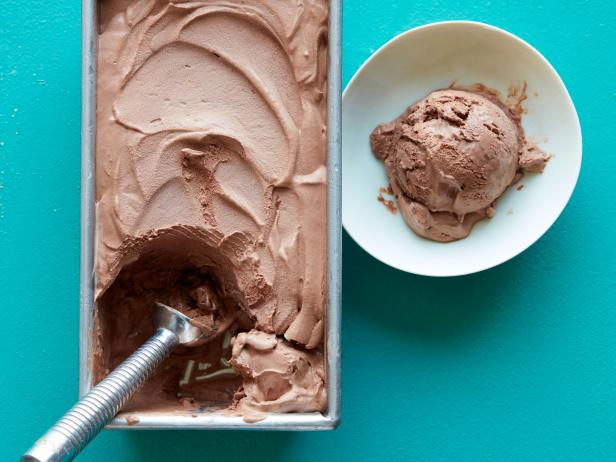 Chocolate Ice Cream
Just add cocoa powder to the vanilla base above for super easy chocolate ice cream. Homemade rocky road is within your reach: mix in crushed chocolate-covered almonds and marshmallows for the win.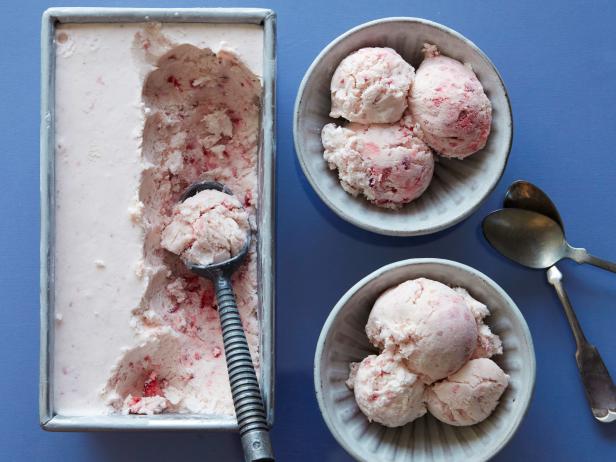 Strawberry Ice Cream
Start out with a vanilla base and work in some chopped frozen strawberries for a serious bite of nostalgia.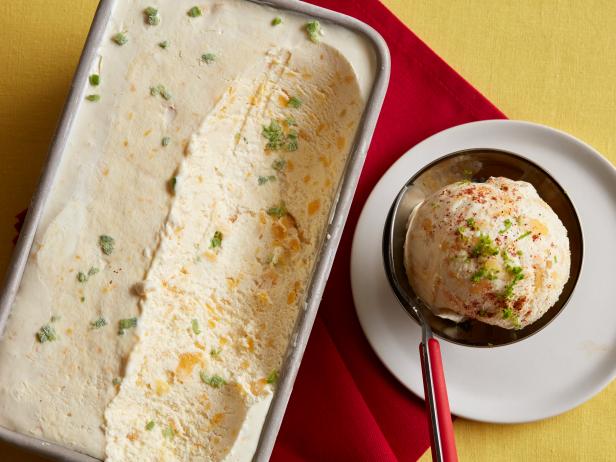 Spicy Mango Ice Cream
This ice cream flavor is reminiscent of mangoes on a stick sprinkled with chili powder and salt, a popular portable snack with a kick.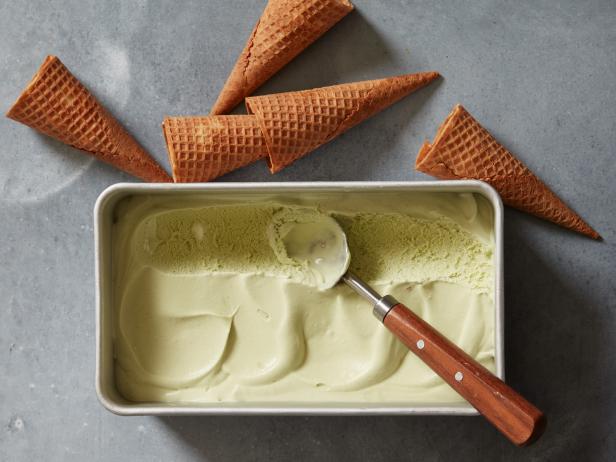 Matcha Ice Cream
Matcha green tea powder adds an earthy layer of flavor to this super sweet treat. Try adding mix-ins like toasted coconut or chocolate chips.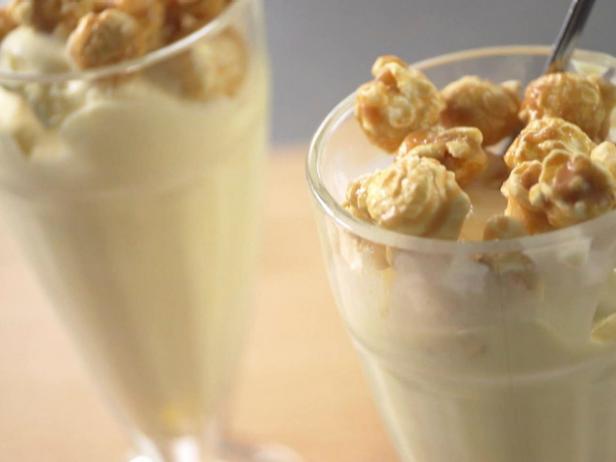 Sweet Corn Ice Cream
This may sound like a crazy combo, but once you try sweet corn ice cream, you may never want to eat it any other way. Super sweet fresh summer corn is used two ways: the cobs help to flavor the ice cream base and the kernels are sprinkled throughout for sweet corn flavor in every bite.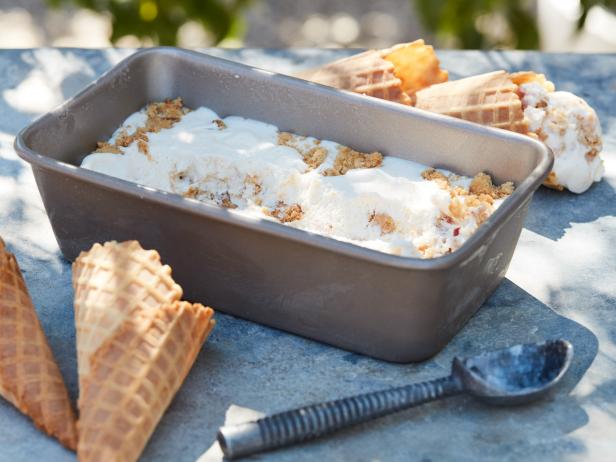 Hot Honey-Peanut Butter Ice Cream
Hot honey, honey that's been infused with chiles, helps create the spicy-sweet-salty balance of this ice cream flavor. And once you add it to your ice cream, both mixed into the base and drizzled over the finished product, we think you're probably going want to put it on everything.
You don't need any fancy equipment to make these super simple recipes for homemade ice cream.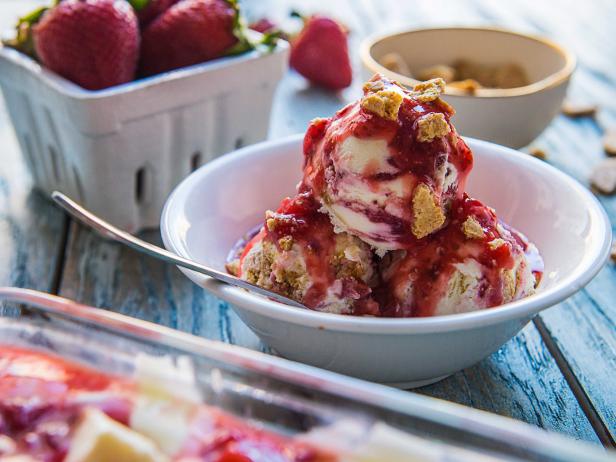 Julie HinesFood Network FeedJuly 1, 2017