American Flag Salad and 7 Other Incredibly Easy Patriotic Plates
Between the backyard barbecues, beachy picnics and fireworks viewing parties, summer is packed with patriotic events. When planning your next party don't limit the theme to the decor – food can be patriotic, too! And while a surprise-inside flag cake looks amazing, not everyone has the time to make one. We rounded up our favorite red, white and blue dishes that will look great, but won't take all day to make.
American Flag Caprese Salad (pictured above)
The addition of purple potatoes to the classic mozzarella and tomato salad makes for a patriotic side dish, perfect for any summer party. It looks adorable in the flag design, but will look equally tasty mixed together in a bowl if you don't have the patience to set it up.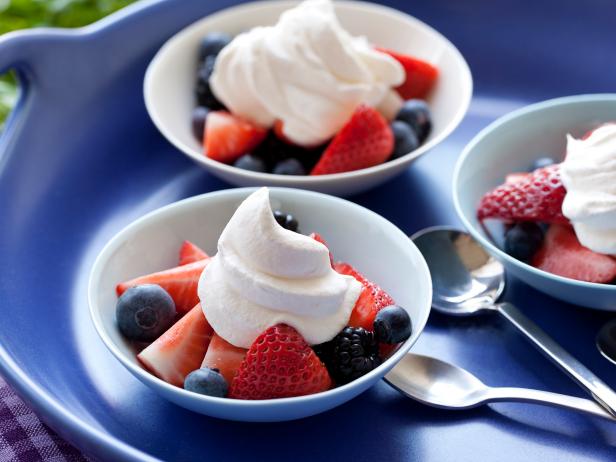 Red, White and Blue Fruit Cups
It sounds almost too simple, but red, white and blue fruit cups are a fail-proof dessert that's ready in just about 10 minutes.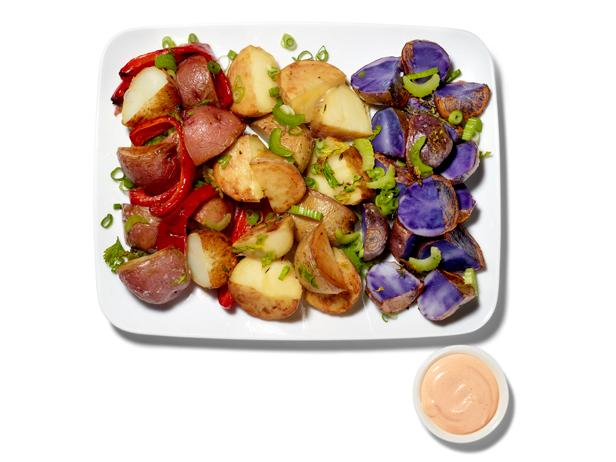 Patriotic Potato Salad
Use three varieties of potatoes to create a red, white and blue side dish that everyone will love.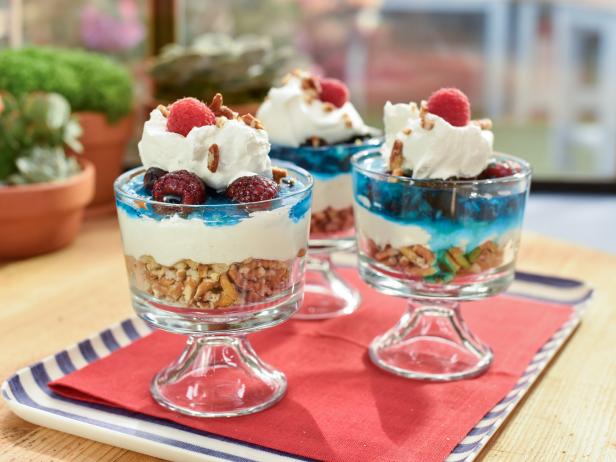 Red, White and Blue Pretzel Salad
Pretzel salad is a salty-sweet Southern dessert. Normally made with a combination of fruit, gelatin, whipped cream, cream cheese and, yes, pretzels, this patriotic take on the dessert takes only a few minutes to put together and then sets up in the fridge, perfect for a make-ahead treat.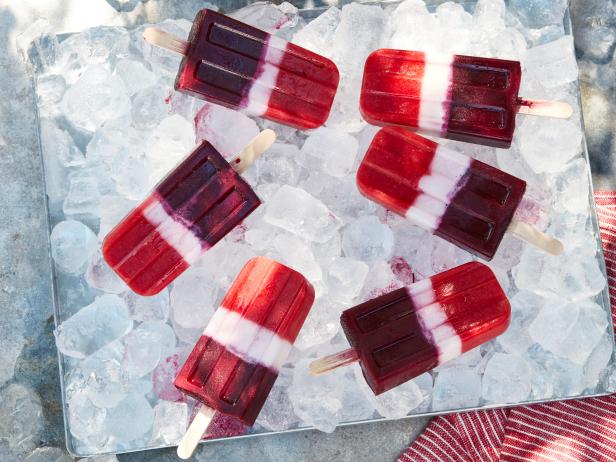 Healthy Red, White and Blue Frozen Pops
No artificial coloring needed for these ice pops: pureed strawberries, blueberries and coconut milk make up the separate layers for a healthy, refreshing summer treat.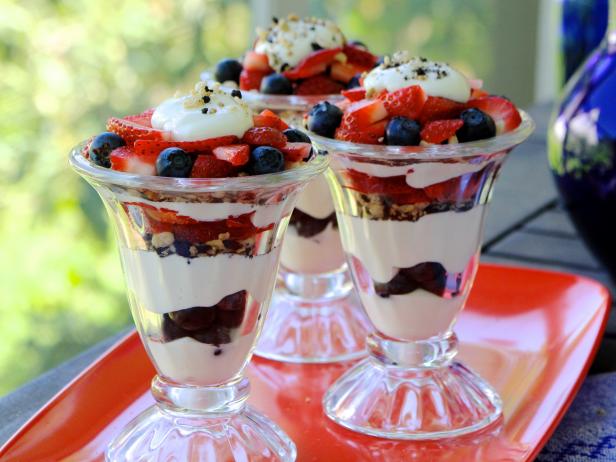 Patriotic Cheesecake Parfaits
Achieve the flavor of a freshly baked cheesecake without the hassle (or the calories!) in this patriotic parfait.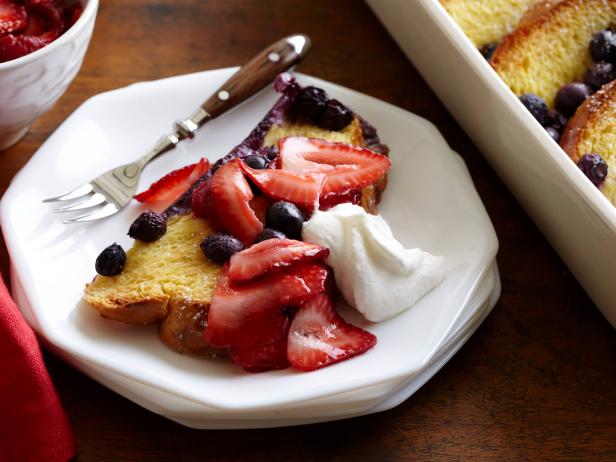 Blueberry French Toast Casserole with Whipped Cream and Strawberries
Handling the prep work ahead of time makes brunch a breeze with this blueberry-studded French toast casserole. Macerated berries and slightly sweetened whipped cream make for flavorful (and patriotic) toppings.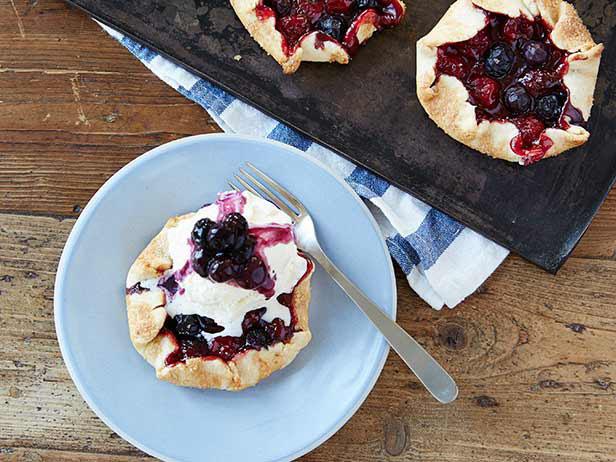 Red, White and Blue Cherry Pies
Store-bought pie dough and cherry pie filling make these free-form pies so easy to make. A scoop of vanilla ice cream and fresh blueberry sauce drizzled over the top is a simple way to elevate this dessert.
Give your party a patriotic makeover with these red, white and blue dishes.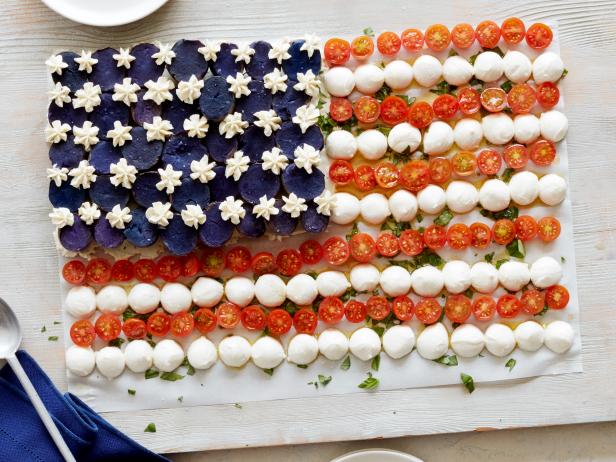 Julie HinesFood Network FeedJune 25, 2017